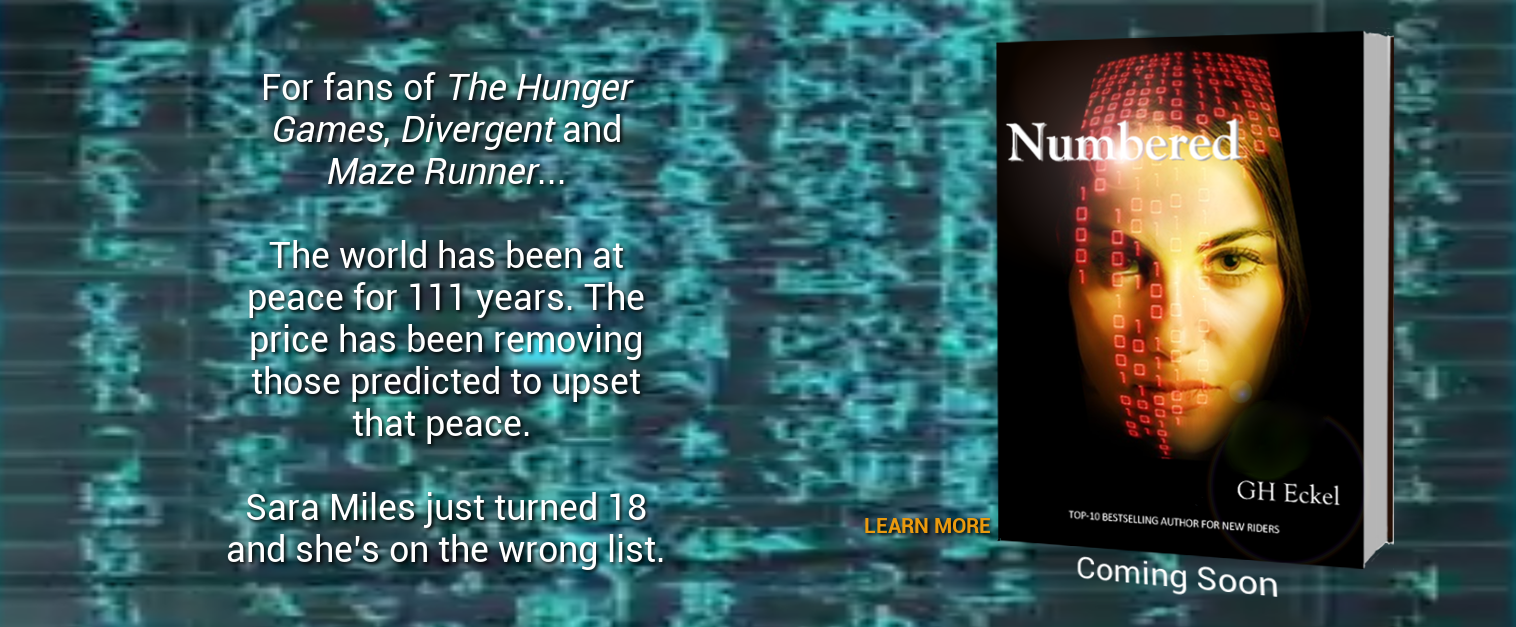 Numbered
This novel is not yet available. Join our Friend's Club to get the latest on when Numbered will be available.
Read Excerpt | Read Reviews | Enter Contest
Sara Miles just turned 18 and she, like every other 18-year-old in the world must be Numbered. She's the valedictorian of her school and has taken extra courses to improve her Number so she and her mom can escape the poverty they fell into after her dad was mysteriously abducted. Because every road Sara took to find him led to a dead end, her secret dream is that her Number Book, which will show her every second of her future, will show her dad coming back into her life. Instead, her Number reveals that she'll inexplicably become an enemy of the state and will be put to death at midnight. She flees for her life with a letter from her dad that her mom kept secret until today, Numbering Day. She must escape the army of people chasing her while she, along with a co-conspirator and admirer, unravel the clues in her father's letter to reveal the truth of her deadly Number and the truth behind Numbering.
I'm sure you've been numbered: SAT score? IQ score? FICO score? BMI health score? Numbered takes this to the extreme.
If you loved The One, Station Eleven, Minority Report, The Hunger Games, Divergent, or Maze Runner, you'll love Numbered.
Join our Friend's Club to get the latest on Numbered.